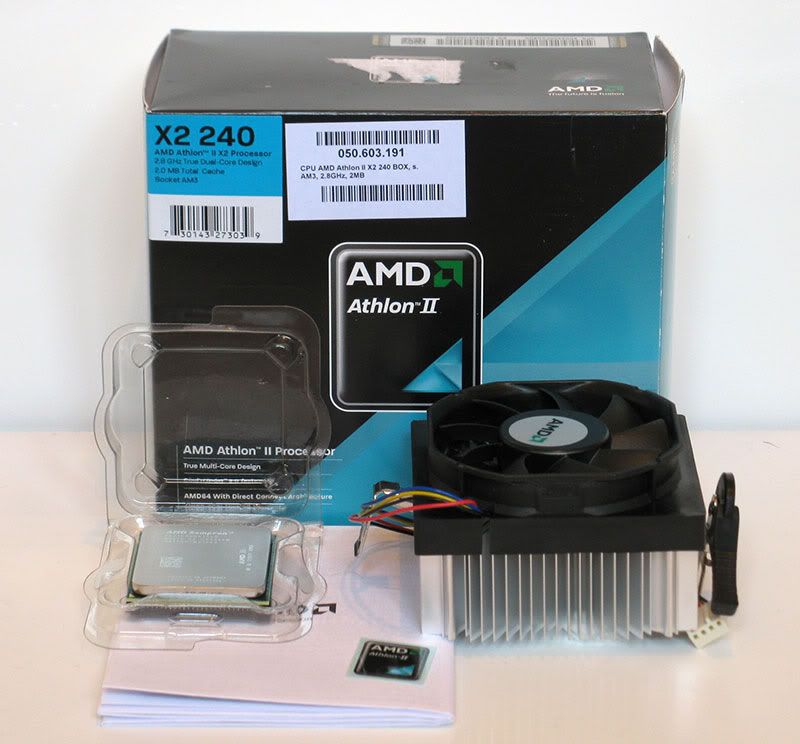 Hmm, it's really nice when we talk about computer. And, now I will try to give my experience based on my AMD Athlon II X2 2,8 Ghz. From the first time I saw this product I get interested with the price. Why? Yes, the price of this processor eally cheap for me than another processor. With only Rp 750.000 or about US$ 82 we can buy 2 cpu(s). Check this out!
When this processor apply on a Gigabyte Motherboard M61PME-S2P it gives a high speed of processing whereas not better than Intel Core i5. when
, I try to make a wallpaper design in CorelDRAW X5 and Adobe Photoshop CS 5 it gives me good performance and it's really comfortable to design. There is no stuck or hang when I design. Just for information, for my computer I use Kingston DDR2 2Gb (dual channel) and ATI Radeon x1050/550.
So, there is no question again to buy and use this processor. This processor gives us speed, performance, and newest technology. If you have more question about this processor you can comment on this article. Thank you.